Only software where admission is fully automated end-to-end. If user sets the date and time for start and end of any event like online registration, admission fees payment, merit list publication the software will automatically start/end the event on the given date and time.
After admission process ends students can enroll themselves into online classes which is meant for schools, colleges, universities and coaching centers. Also learners can take advanatage of online examination system for conducting exams online.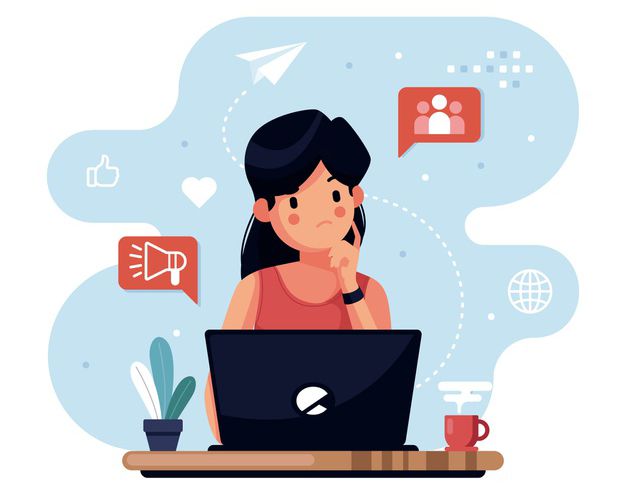 1) Each and every features in the software is dynamic and the client's admin will have full control on the admission. Admin can also control the flow of the software
2) Fully dynamic settings for Course, Admission criteria, Application and Admission fees, Payment integration, Bank reconciliation, Reports
3) Can be integrated with any Bank payment gateway available in the market.
4) Secured application tested for all the major security vulnerabilities ( Tested by certified Cyber security experts)
5) Any time Re-registration can be started and Registration, Admission fees payment, Merit list generation and E-counselling can be done together side-by-side.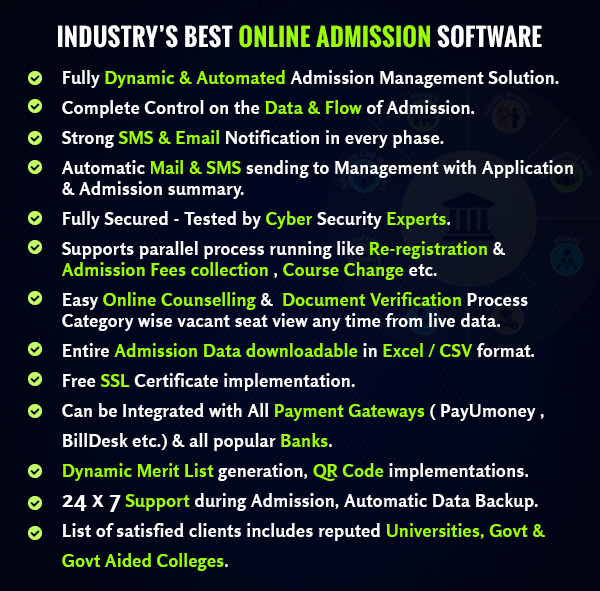 6) Easy course change feature
7) User can choose the look and feel of the software. (Multiple theme support)
8) Easy generation of customizable reports.
9) SMS and Email notification to the students and the college admin
10) The admission summary report (live) can be pulled any time – includes course wise, category wise admission.
11) The software will help the admin decide on numbers to publish for the vacant seats.
12) The entire admission data is downloadable in formats like excel & CSV.